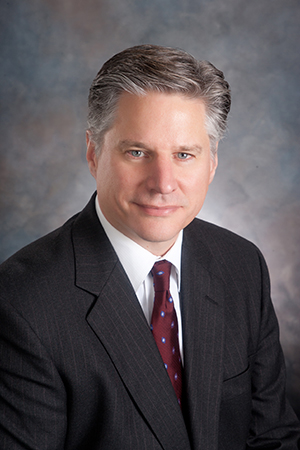 Christopher A. Nichols
As counsel, Chris offers sound advice, leadership and experience in a wide range of general business, commercial, labor/employment and litigation services for business entities, as well as a broad range of services to the individual. Over his career Chris has provided services to a variety of entities, counseling and representing management in litigation, labor relations and employment matters, various business issues, mergers and acquisitions, commercial and contract matters, business governance, business/financial disputes, intellectual property, and illegal competition actions. In addition to the above, Chris has counseled individuals as to real estate transactions, wills, trusts, powers of attorney, employment contracts & severances, and adoptions. He enjoys being both an advocate and neutral in mediations/arbitrations.
Prior to returning to private practice, Christopher A. Nichols served as General Counsel, Senior Vice President and Secretary for Aventine Renewable Energy, with responsibility and oversight for all of that company's legal affairs and related risk/compliance duties, including commercial, merger & acquisition, labor, public and private company governance, insurance, intellectual property, bankruptcy, and litigation matters.
For over twenty years he led various private practices, where he chaired the Labor and Employment and Litigation practices for several firms. Those years also saw him providing assistance to individuals of every stripe and pro bono services to individuals and not-for-profit entities. For Chris, being a lawyer is a calling, not a job.
Chris is a graduate of DePauw University and the Indiana University School of Law, is admitted to practice law in Illinois and Indiana, before multiple United States District Courts and the United States Court of Appeals for the Seventh Circuit.